About Accent International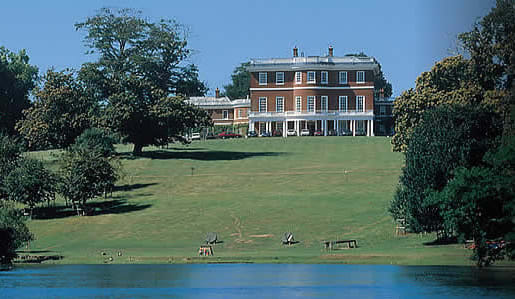 Executive and Professional Training
Accent is a small, specialist organisation. Although we work with big corporations, we never have more than 25-course participants on our courses at Bicton College. This is deliberate because we believe that we need to limit the number of people to enable us to provide a personal, tailored service and respond to the needs of the participants.
Our participants are mature adults – executives and professionals who need to make rapid progress in specific areas.
Our programmes of study are in General English, Business English or Specialist English.
General English can include Socializing, Travel, General Communications, Study Purposes.
Business English can look at General Business Language or work-focused topics such as Finance, Sales, Marketing, Human Resources, Production, Logistics etc.
Specialist English can examine such areas as Accounting, Banking, Construction, Engineering, Insurance, Law, Medicine, Petroleum, Pharmaceuticals, Technology.
Specific skills can cover Meetings, Negotiations, Presentations, Report-writing, Intercultural Awareness, Attending Conferences.
Introduction
Accent was founded in 1988 as a specialist consultancy and English language training organisation for Companies, Executives, Managers and Professionals. Since then, we have worked closely with corporate clients and individuals from all over the world to provide training solutions for language problems and help them to exploit the opportunities which are available on a global scale.
English is undoubtedly the language of international communication in the business and professional world. Companies and individuals who add English to their other abilities are suddenly able to perform internationally - opening up new markets, globalizing activities, creating true cross-cultural communication, learning from other countries and enhancing both company prospects and also careers.
Accent works in the areas of specialist English language training, in-company programmes, total-immersion courses, management training, course design, one-to-one, small group and combination training formats, specialist seminars, simulations, needs analysis and consultancy.
Philosophy
The philosophy of Accent can be summarised as,"Personal, professional, quality training".
Personal - because although Accent works internationally, our centre is small and the number of participants is carefully limited. In this way, we can provide personal attention and design courses to suit individual needs.
Professional - because Accent uses qualified and experienced trainers who usually have qualifications and experience in specialist areas such as business, finance, science or IT - in addition to language teaching qualifications.
Quality - because Accent is committed to quality - in training, in materials, in our facilities, in accommodation and in client-company relations. We believe that all parts of a training programme are equally important - from initial contact to final report.
Training - because Accent is used to working with businessmen, companies and professionals. All of our services are based upon training concepts, not teaching. The atmosphere on an Accent course is totally different to that of a school - the approach, relationships and environment are suitable for serious, mature adults with a professional need for English.
Guarantee of Quality
Accent is recognised as efficient by the British Council - which regularly inspects us and ensures that high standards continue to be met. Accent is also a member of English UK, which is the professional body of the English Language Industry and provides another quality monitor. Finally, we are members of BusinessEnglishUK which is the specialist organisation for Business English providers.
These are your recognised guarantees of quality.
The real guarantee, however, is the satisfaction of our clients and course participants, the length of time we have worked with companies and the participants who return for more training with Accent.

A Focus on Training Excellence
Accent was founded by a trainer - and excellence in training is at the heart of the organisation. Our team of trainers is strongly supported by an office staff which provides the infrastructure and the platform to enable our trainers to produce high-quality programmes for each and every course participant.
Locations
East Budleigh
Address
Accent International Language Consultancy
Bicton College,
East Budleigh
Devon,
EX9 7BY,
England
East Budleigh
,
England
,
United Kingdom