Southwestern Oregon Community College
Home ›
USA ›
Southwestern Oregon Community College
Welcome, International Students!
Southwestern Oregon Community College is a fully accredited, two-year public college located on the famous Oregon Coast. Spacious student housing, small class sizes, affordable tuition, and a friendly family-style atmosphere are just a few of the things that make Southwestern one of the best options on the U.S. west coast for international students from all countries.
International students at Southwestern can earn Associate degrees or complete short-term certificate programs in more than 50 academic subjects. After completing a two-year Associate degree, students may then transfer to the university of their choice to complete the final two years of a four-year Bachelor's degree. Southwestern international students regularly transfer to top university programs in the state of Oregon and beyond. Our instructors and academic advisors work closely with every student to ensure that they will reach all of their educational and career goals. We do this because Southwestern truly cares about our students, and we are committed to helping you succeed.
The campus is located in the city of Coos Bay, a small and welcoming city famous for its seafood, outdoor activities and breathtaking natural beauty. The Southwest Oregon Regional Airport is also only a five-minute drive from campus and has daily connecting flights from San Francisco and elsewhere (airport code: OTH).
Our student housing has fully-furnished apartments located along the shores of Empire Lake. Each shared apartment has a kitchen and living room so students can study and cook at home as well as take advantage of meals served in our award-winning dining hall. The student housing community also holds regular educational and interactive events to keep everyone active and engaged throughout the year.
Here at Southwestern, we truly value the diversity and unique experiences that international students bring to our campus. As an international student at Southwestern, you will be valued and respected as an individual and have the opportunity to become part of a supportive community of students and instructors that are committed to making your American educational experience the best it can be. In short, you will make a lot of local American friends and improve your authentic American English skills beyond what other students often experience at large universities.
ISP Student Testimonials
Jumpei I. from Japan (transferred to University of Oregon) Simply put, I cannot imagine a better study abroad program than what Southwestern offers. From the day that I arrived from Tokyo, it has been stimulating living in Oregon and the experience of studying in Coos Bay allowed me to grow as an individual and discover my own talents. On campus, the smaller class size helped me actively participate in class discussions. Professors were very friendly and engaging and I have been able to maintain great relationships with them. I got to interact and spend quality time with interesting people every single day. The community that Southwestern is in is quite wonderful as well. I had the privilege of getting involved in musical theater and the experience was just invaluable. They were very accepting and caring and always pushed me to achieve more. I can't fail to mention the beautiful Northwest weather, too, which has brought me mental and physical comfort. I now have a much broader curiosity, a desire to keep myself educated, and no fear of accepting new challenges.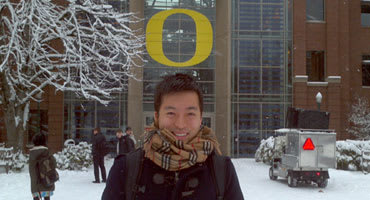 Yumezo Densaki from Osaka, Japan (transferred to Southern Arkansas University) My first college in US was in California and I enjoyed American life. But I felt I had to change the circumstance that I was always with many Japanese, speaking my native language. Two years ago, I decided to transfer to Southwestern. People at Southwestern were awesome and kind, and there was a great environment to study and speak English for me. Also, I was participating in the baseball program. We had practice every afternoon, early morning work-outs three times a week, and I went to classes in the morning. To be honest, it was hard for me to combine baseball and schoolwork, but my days were full of excitement! This 2013 years season, I was a leading pitcher of the team. and i have transferred to Southern Arkansas University with baseball scholarships from 2013 fall. I'm so exciting to play here and study Business Management. Southwestern made me strong. I'm very glad I came to Southwestern. Reagan S. from British Columbia, Canada I came to Southwestern to play basketball and study Criminal Justice, yet I have come out of just my first year with more than only those two things. Southwestern gave me the chance to learn from wonderful professors, play basketball, and also live in a beautiful place. On the academic end of it, Southwestern let me be interactive in all your classes with small class sizes and a large variety of people from different steps in life. On the athletic end of it, they have wonderful sports facilities with a very prideful program. Southwestern also gave me the chance to live and experience the beautiful west coast. The lake on campus, vast beaches, and endless hikes add something special to your experience.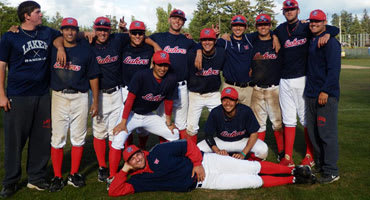 Sarah K. from Japan I went to Oregon Coast Culinary Institute (OCCI). I have learned a lot and also made many friends. I have learned many cuisine from around the world from Europe, Asia, to American. I loved how small the classes were. My class size was less then 30 and the age varied. It was nice to work with new people and also with people that had many years of experience. I also liked that the chef instructors had time to work with individual student. We not only had a great experience of cooking and baking, but we also had some academic classes such as math, writing, speech, and etc. these classes helped in a long run and made me a better and smarter chef. I also liked going to OCCI because of the student housing right on campus! I was a five minute walk from school and living on campus was fun. I got to meet new people not only from OCCI but also from Southwestern Community College. There is a lot to do on campus sports, clubs, and we also have a lake. My most favorite memory other than cooking with my friends was indoor soccer club. There is a lot to do for everyone to enjoy.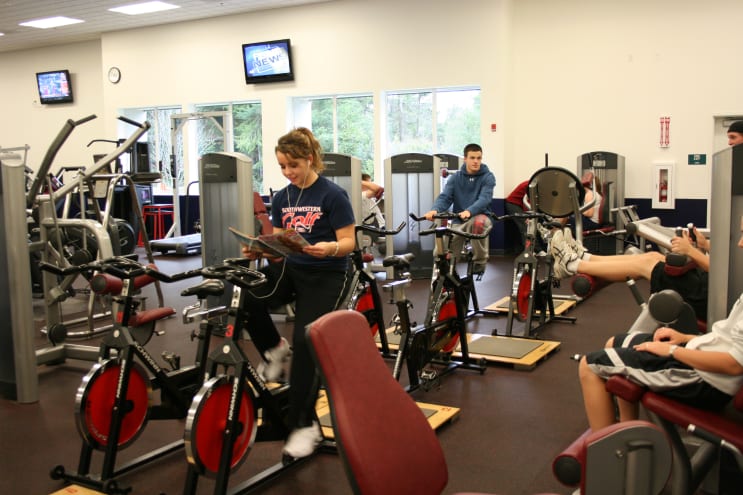 Ryohei K. from Shiga, Japan When I was 18, I decided to go to the U.S. to study English and to play baseball there after graduation from high school. Going to other country and living there by myself was not easy for the 18-years-old boy who always had been with his family and friends. Being supported by many people, however, I was able to go to the U.S. Southwestern is the most impressive place for me. Everything was new there. I met many new people, and had a lot of chances that I would never had if I stayed in Japan. I was one of a member of Southwestern baseball team, and what I got from this program can't be explained by words. I had great teammates and great coaches. Of course, getting good grades and playing baseball at the same time was not easy, but the days I spent in this team with my teammates and coaches are obviously my treasure. I'm so grateful to everyone who had supported me while I was in the U.S. Thank you so much, and I really hope I can see people I met there again someday.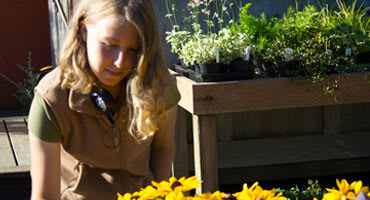 Shelby P. from Colorado, USA The professors at Southwestern are really outstanding! There's a nice balance of professional and casual that's really conducive to learning. That, along with the awesome student body, has made my stay worthwhile and one that I'm not likely to forget. Ningxin S. from Shanghai, CHINA It is amazing to study in Southwestern. When I first came here, I felt it is a great place to study. The campus is big, and the people are friendly. The class is small so that you can have a lot of chance to speak to your teacher. Moreover, it is easy to become a friend to them. The students here are easygoing, and they really welcomed the international like me. So far, I have already had many American friends, and I love them so much. If you have are good at one subject, you can have a chance to become a tutor in the tutoring lab. It is a valuable experience for everyone. The housing also is good. It's peaceful and safe. You will love the way you come here. Anyway, if you are seeking a college education, Southwestern is your best choice. You can learn everything you want here, and become a better person. I love Southwestern so much, and I will finish my second year study here and get my Associate degree. I will not forget the time when I spent in the Southwestern.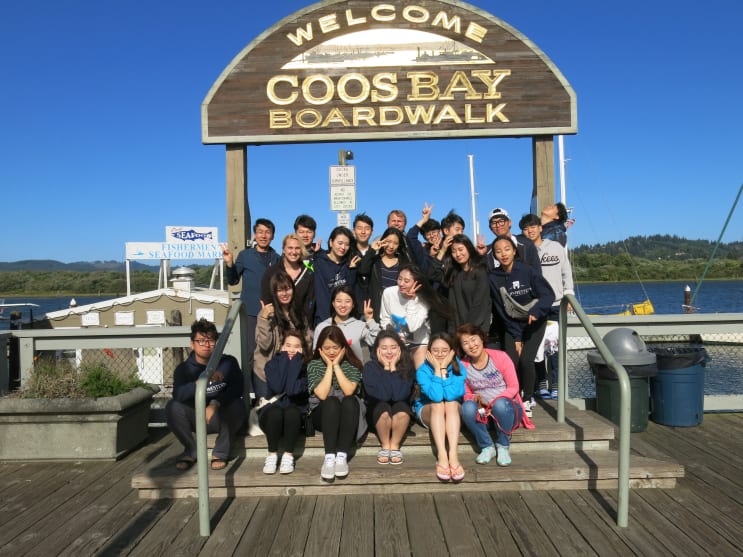 Locations
Coos Bay
Address
1988 Newmark Avenue
97420
Coos Bay
,
Oregon
,
USA
Programs
Associate Degree
Associate of Applied Science
Associate of Science