Leysin American School, a school with "family" values.
Located in the breathtaking beauty of the Swiss Alps, Leysin American School has a history of nurturing talent and motivating students to succeed in education, sports, and arts. We bring together students from around the world to create a campus community with a global perspective and a family atmosphere. Our ethos of maintaining strong links with students and parents underpins the education we provide from grades 7 through 12, culminating in the International Baccalaureate or the US High School Diploma.
We believe in the traditional Swiss values of quality and excellence, and our academic program reflects those attributes. Extracurricular activities—including ski term, team and adventure sports, and excursions to cities that many only dreams of visiting—round out the outstanding lifestyle experience.
A visit is the best way to understand why so many students and their families have made Leysin American School such an important part of their lives. Contact us to schedule a visit and receive your warm welcome to Leysin and Switzerland.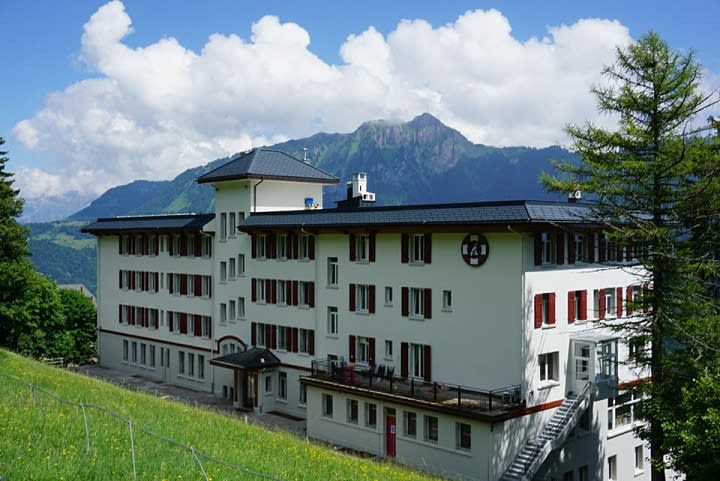 At a Glance
History
Established by Fred and Sigrid Ott in 1960
Now managed by the third generation of the Ott family
Not-for-profit foundation since 2005
Academics
Teaching in English
Grades 7-12 ( 12-18 years old)
Postgraduate Year – Year 13
IB, International Baccalaureate
US High School Diploma
English as a Second Language (ESL)
English Bridge Program (April-August)
Faculty-to-student ratio – 1:8
Average class size – 12
Full-time faculty – 72; 95% live on campus
Special optional academic tutorial program
SAT preparation and testing
Lifestyle
320-345 students
50 nationalities
Full boarding school
Located in the Swiss Alps, Vaud Canton
French-speaking part of Switzerland
Mountain location, ski resort of Leysin
Two hours from Geneva
Sports teams
European travel
Arts and cultural performances
Ski-Term, January to March
Caring community
Partnership with parents
Afternoon activities
Model United Nations
Weekend excursions
Faculty Family
Facilities
Belle Époque Campus for students in grades 11 & 12
Savoy Campus for students in grades 7-10
Twelve buildings
Shared accommodation with bathroom
Media center
Black box theater
Performance hall
Art centre
Two libraries
State-of-the-art Athletic Center
Squash court
Two fitness rooms
University & College Placement
99% of graduates attend colleges and universities worldwide
Over 40% continue to US universities
Annual visits by over 70 universities from US, Canada, and Europe
Travel
Past trips include:

Swiss excursions: Geneva, Berne, Lugano
Italian trips: Florence, Rome, Venice
European trips: London, Paris, Barcelona
Spring Break trips: Tanzania, Thailand, Egypt
Weekend excursions
Summer in Switzerland
3-7 week program, June-August
7-18 years old; 3 age groups, 7-11, 12-14, 15-18
Culture week
European adventure (Madrid, Rome,
London, etc.)
French language immersion
English, science and art classes
Adventure, exploration, challenge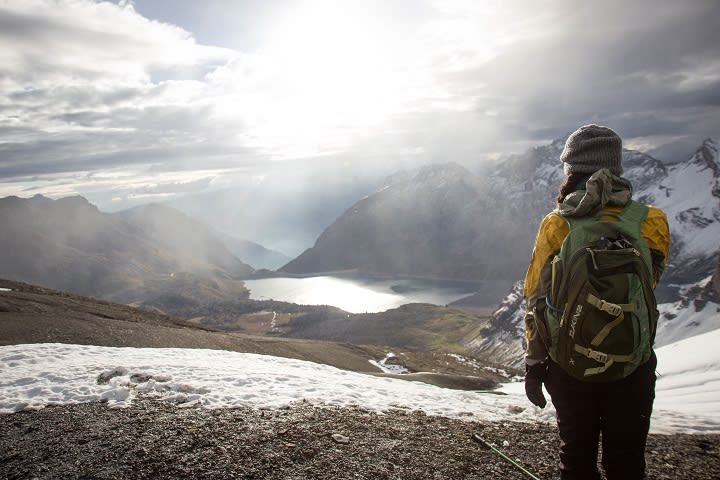 Our Values
"Developing innovative, compassionate, and responsible citizens of the world."
At the core of Leysin American School is a guiding set of principles and beliefs that set the highest standards for our efforts every day.
Students First
Recognizing our responsibility to prepare our students for university, careers, and life, we have based our organization, programs, and policies on fulfilling every student's needs.
Teachers Are the Key
Our faculty plays a key role in creating a total education for our students—one that reaches beyond the classroom to include social, moral and emotional growth.
Leadership with Inspiration
As educators, we know that inspired students are motivated students. For that reason, faculty and administrators work to provide inspired leadership to every student at LAS.
Management with Purpose
Prudent and consistent management practices provide the framework through which our educational goals can be achieved.
Systems for Support
Supporting systems and programs collectively advance the mission and goals of the school.
Continuous Improvement
To promote an evolving environment of academic excellence and personal growth, LAS seeks to make the newest technologies and most innovative tools available for our students.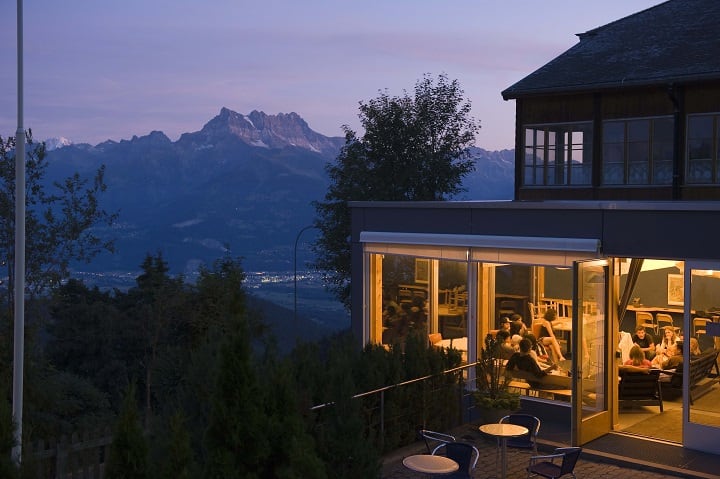 Guiding Principles
Academic Challenge
LAS offers students an academically challenging setting, based on realistic goals, to prepare them for university study. To meet this challenge, students are expected to master the skills necessary to become lifelong learners. Non-native English speakers can expect a supportive classroom environment that enhances the mastery of English communication skills.
Community Harmony
LAS is committed to maintaining a stable, caring, supportive, family-like environment. Students receive guidance through daily interaction with live-in faculty who provide an in loco parentis presence while serving as role models.
Balanced Program
LAS offers a balanced program of study, sports, recreation and cultural travel to promote the total education of our students.
International Understanding
LAS promotes a living and learning environment where students can mature into model "citizens of the world," actively engaged in promoting principles defined by the United Nations Declaration of Human Rights.
Partnership with Parents
LAS believes that the involvement of parents is integral to the success of our students. Through school-based initiatives that encourage long-distance parenting, LAS parents can connect with partners in our educational process.
Locations
Leysin
Address
Chemin de la Source 3
1854
Leysin
,
Vaud
,
Switzerland