TMC Academy was established in Singapore in 1981. It offers courses in various disciplines including Accounting, Business and Management, Infocomm Technology, Hospitality/Tourism Management and Psychology/Counselling. It also offers language and bridging courses for international students to enter the Singapore education system.
TMC Academy was one of the first six Private Education Institutions to obtain the 4-year prestigious EduTrust Certification awarded by the Committee for Private Education (CPE).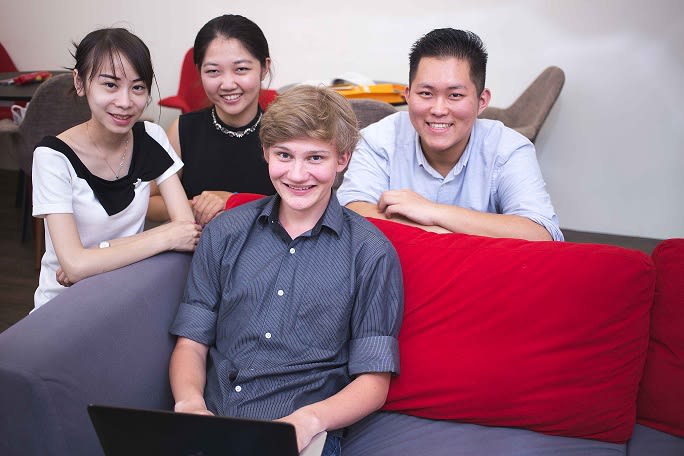 Why Study With TMC Academy?
Be Industry-Relevant
Our Industry Advisory Board reviews study curriculum to match industry needs & provide networking opportunities!
A Multitude of Learning & Networking Opportunities
Our strong links to industry associations and companies give you access to external industry events & job placement opportunities!
Attractive Progression Routes
Fast track to a Degree with our Higher Diploma programme, equivalent to the first 2 years of a 3-year UK Honours Degree!
Financial Assistance Readily Available
From study grants, scholarships to loans, finance your education with ease.
Vision
The leading academy that develops successful and high-performance graduates.
Mission
We commit to delivering high-quality courses with industry-relevant skills and knowledge in a nurturing environment.
Brand Vision
Our brand vision, "Making Dreams Real", shows that we share our students' aspirations as our very own and we care to help make our students' dreams real.
Brand Mission
We strive to create a truly inspiring journey of learning, discovery and realisation for our students to help turn their dreams into reality. This pursuit is abbreviated in NICE – every step taken with our students is a moment for us to:

Nurture
Inspire
Care for and
Empower them in helping to make their dreams real.


Quality Education
Our Commitment
TMC's quality journey was formalised when TMC obtained the ISO9001:1994 award in 1997 for the Course Design and Development for the Diploma in Business Administration and Marketing programme. Soon after the new standard of ISO was introduced, TMC once again lived up to its quality commitment by obtaining the ISO9001:2000 award in 2002. At that time, the scope of certification was widened to include Design and Delivery of Proprietary/Non-Proprietary Programmes, Administration and Conduct of Distance Learning Programmes and Provision of Support Services.
In 2009, TMC successfully converted to the new ISO9001:2008 standard, with the same scope of certification but over a wider coverage due to additional schools within TMC. TMC decided to discontinue the ISO certification in 2015 since the EduTrust certification is more relevant to an educational institution.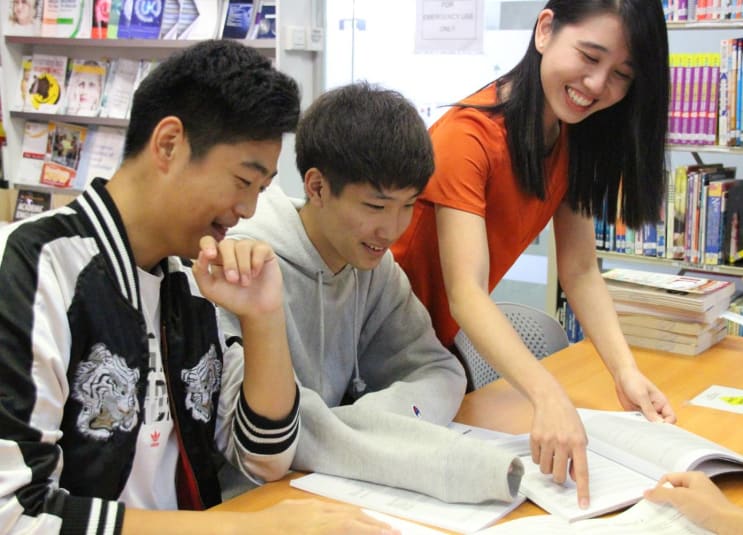 Private Education Act
The Private Education Act was legislated in December 2009 to strengthen the existing registration framework and enforcement provisions of Private Education Institutes (PEIs).
About CPE
The Committee for Private Education (CPE) was appointed by SkillsFuture Singapore (SSG) Board in October 2016 to carry out its functions and powers relating to private education under the Private Education Act. The CPE is supported by a team of dedicated staff from SSG to regulate the sector, provide student services, consumer education and facilitate capability development efforts to uplift standards in the local private education industry.
To find out more, please visit www.cpe.gov.sg
In 2004, TMC was awarded the Singapore Quality Class (SQC) award and soon after the SQC for Private Education Organisation (SQC-PEO) Certification by SPRING Singapore. This award is highly regarded in Singapore and the neighbouring Asian countries. It paved the way for TMC to venture more aggressively into the Asia-Pacific market by bringing in more international students to study at TMC. The certification was renewed in 2007 for another 3 years
In 2005, we further demonstrated our commitment to quality when TMC was awarded the CaseTrust for Education certification by CASE Singapore. This certification is awarded to PEOs in Singapore that are committed to maintaining a high level of good business and customer practice. In 2009, TMC successfully renewed the CaseTrust for Education certification.

4-Year EduTrust Certification
In May 2010, our commitment to quality was once again recognised when TMC Academy received the prestigious 4-year EduTrust Certification awarded by the Committee for Private Education (CPE), a statutory board under the Ministry of Education. This certification scheme assesses the PEIs in the following 6 areas:
Management Commitment & Responsibilities
Corporate Governance & Administration
External Recruitment Agents
Student Protection and Support Services
Academic processes and assessment of students; and
Quality assurance, monitoring and results
EduTrust
In May 2010, TMC Academy was among the first six PEIS to be awarded the prestigious 4-year EduTrust Certification awarded by the Committee for Private Education (CPE). CPE is established under the Private Education Act and is empowered with the legislative power to regulate and uplift the standards of the private education sector in Singapore. The EduTrust certification remains active to date.

Service Quality
Service Quality Target
Respond to feedback within 1 working day.
Resolve complaints/disputes within 21 working days.
Final year exam results to be released within 3 months from the final examination.
Refund to be processed within 7 working days.
Customer Experience Strategy
In-line with our goal of providing a pleasant and enriching Customer/Student Service Experience, we are committed to providing the following:
A Customer-centric and hassle-free delivery process
Relevant, accurate and timely information and services
Experienced, qualified and passionate academic staff
"Thus ensuring that we are every step with you to nurture, inspire, care for and empower you to help turn your dreams into reality"
Student-to-Teacher Ratio
TMC Academic Board approves and adopts the following:
Hawthorn Language School: average student-teacher ratio of 22:1
Other schools: average student-teacher ratio of 40:1
Class size up to 21 for computer lab sessions
Class size up to 70 for theory sessions
Locations
Singapore
Address
TMC Academy
250, Middle Road
188983
Singapore
,
Singapore