ISAG - European Business School | Home of the Next Generation of Inspirational Leaders
ISAG - European Business School is a Private Polytechnic Higher Education Institution founded in 1979 and located in the city of Porto.
With more than 40 years of history and tradition in Higher Education, guided by a high quality teaching and an innovative and irreverent position.
ISAG was a pioneer in the courses of Management and Tourism in the North of Portugal.
ISAG - EBS has been strengthening it's internationlization strategy, as well as its position as one of the best Business Schools in Portugal.
Considering the increasingly complex challenges faced by organizations, ISAG aims at providing its students with a preparation of excellence so they can successfully respond to the demands of the labour market. We believe that our students will be future "talents" and entrepreneurs.
The excellence of ISAG's higher education, recognized by companies and other organisations, is based on a team of hughly qualified teachers and professionals, combining high academic training with business skilss and also ISAG's international position which gives a global dimension to the experience of the graduates.
WHY CHOOSE ISAG ?
Hotel-School: Accomodation in Campus
Employability rate of 95%
More than 20.000 graduates by ISAG
Working and after working hours schedule
Monitoring personalized support and monitoring by our Career Office
Teachers highly qualified with extensive experience in the business world
Network and Partnerships: ISAG has more than 900 partnersips worldwide
Location: 15 minutes from the city center, 5 minutes from the beach and Parque da Cidade (the largest urban park in Portugal)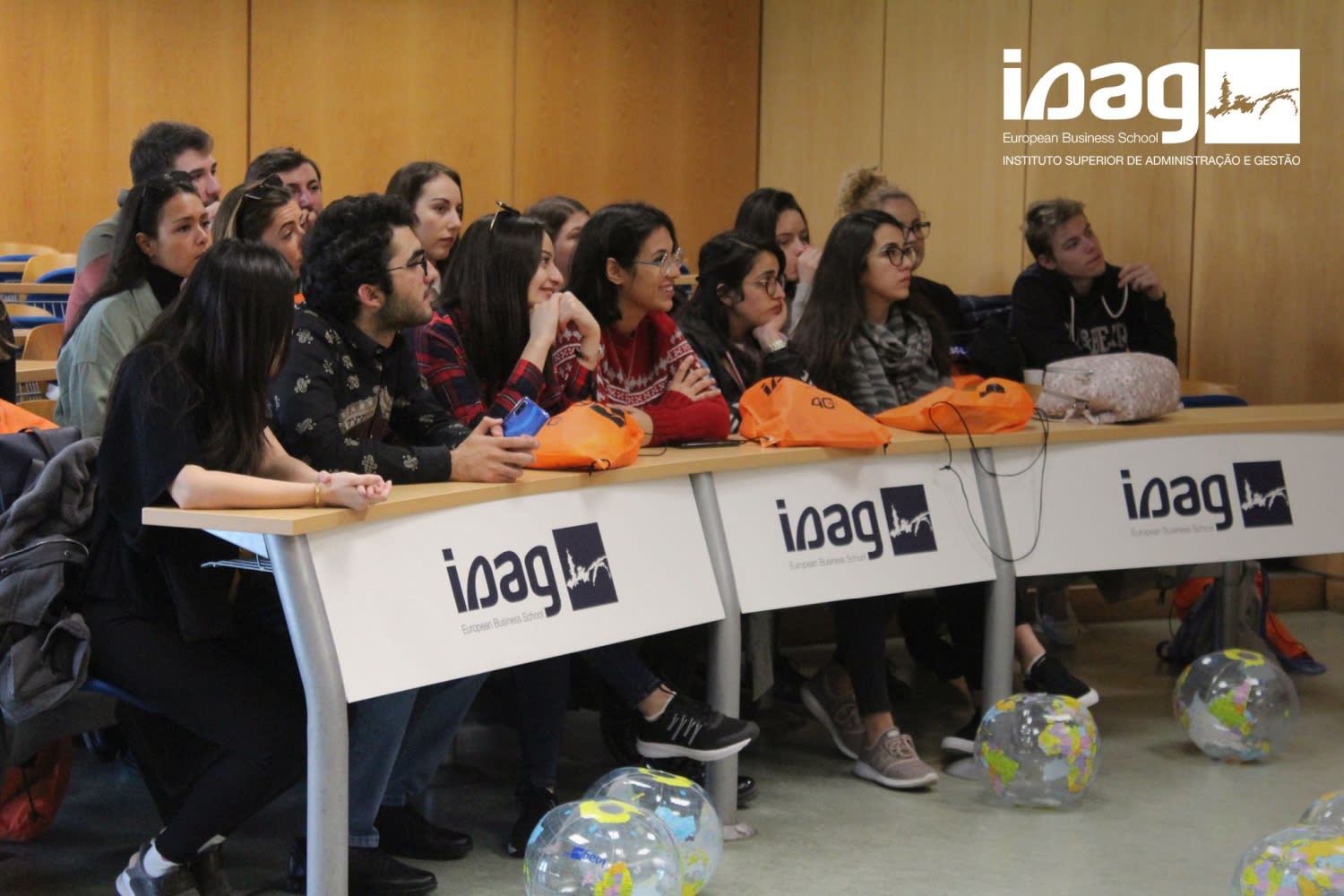 ACADEMIC OFFER
BACHELOR
- Business Management
- Management
- Hospitality Management
- Business Relations
- Tourism

MASTER
- Commercial Direction and Marketing
- Management
- Business Management
HIGHER PROFESSIONAL TECHNICAL COURSES
- Accounting and Taxation
- Development of Touristic Products
- Digital Marketing Management
- Management and International Trade
- Food and Beverage
- Industrial Management
- IT Management
MBA
- Executive
- Online
POST GRADUATION
- Human Resources Managemnet
- Digital Marketing Strategy
- Health Services and Institutions
- Business Management
- Commercial Direction and Marketing
- Data Science and Business Intelligence
- Communication and Sustainability
- Web 3.0, Blockchain and Cryptoeconomics
- Events Management
- Taxation
- Municipal Communication
- Cybersecurity & Business Resilience

SPECIALIZATION COURSES
- Cooking Skills by Chefe Cordeiro
- Neuromarketing in Business
- Expertise in Wine Management
- Project Management
- Horizontal Property - Condominiums
- Protocol and Etiquette
- Sales Management