close
Filters
See Results
The United Kingdom of Great Britain and Northern Ireland, commonly known as the United Kingdom and Britain, is a sovereign state located off the north-western coast of continental Europe.The two most famous (and oldest) universities are Oxford and Cambridge (often referred to as Oxbridge by many Britons) England also has several other world-class institutions, including several in London (notably… Read more
The United Kingdom of Great Britain and Northern Ireland, commonly known as the United Kingdom and Britain, is a sovereign state located off the north-western coast of continental Europe.The two most famous (and oldest) universities are Oxford and Cambridge (often referred to as Oxbridge by many Britons) England also has several other world-class institutions, including several in London (notably Imperial College, the London School of Economics, University College London and King's College London, all are part of London University)
Best Course in Petroleum in Scotland in United Kingdom
Read Less
1

Results in Petroleum, Scotland
format_list_bulleted Filters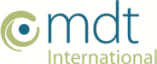 This wide-ranging and practical industry overview covers each key phase of the exploration and production industry. It offers oil and gas professionals the opportunity to gain ... +
This wide-ranging and practical industry overview covers each key phase of the exploration and production industry. It offers oil and gas professionals the opportunity to gain a technical and commercial understanding of the industry fundamentals.
-
TIP! If you represent a school and want to add your programs to our listings, contact us here
Earn a scholarship worth up to USD 10,000
Discover the options our scholarship can give you.