close
Filters
See Results
arrow_drop_up arrow_drop_down
1

Results in Energy, England
format_list_bulleted Filters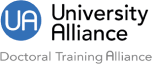 Doctoral Training Alliance Energy focuses on producing doctoral graduates equipped with the skills and experience to tackle the global challenge of ensuring future security an ... +
Doctoral Training Alliance Energy focuses on producing doctoral graduates equipped with the skills and experience to tackle the global challenge of ensuring future security and sustainability of energy supplies and energy demand management.
-
TIP! If you represent a school and want to add your programs to our listings, contact us here
Related fields of study
Earn a scholarship worth up to USD 10,000
Discover the options our scholarship can give you.