Associate in Applied Science (AAS) in Accounting
Home ›
Associate in Applied Science (AAS) in Accounting
Program Description
Why Choose MMCC?
Our faculty make the difference. They come from a variety of backgrounds, bringing real world business and accounting experiences into the classroom. This means that our students learn from more than their textbooks. And we carefully tailor teaching strategies to ensure that graduates are workplace ready. Our transfer partners, like Northwood University, indicate that our students come prepared and succeed in their bachelor programs. Our personalized approach to success ensures that you're not a number. Our faculty learn their students' names, because our class sizes are small and our courses are focused. We don't spread ourselves thin, which means that you benefit from more attention and more guidance. We succeed when you succeed, so our investment in your success is personal. Employers value our students. Below is what one employer has to say: "Keegan has demonstrated very professional skills at his job here at Brown Machine. Coming into his position, he was ready for any challenge. As a cost analyst for us, he has taken on projects with confidence and his knowledge and attention to detail is growing every day." Stephanie Tremain Human Resources Administrator, Brown Machine LLC
Career Overview
The job you work in accounting will greatly depend on your educational and licensure credentials. With an associates, you might be a bookkeeper, accounting or auditing clerk, producing financial records for organizations. These career roles record financial transactions, update statements, and check financial records for accuracy. With education beyond an associates degree, you might be an accountant or auditor, preparing and examining financial records for individuals or companies. These career roles ensure that financial records are accurate and that taxes are paid properly and on time. Accountants and auditors assess financial operations and work to help ensure that organizations run efficiently.
Job/Career Outlook
Earnings*
Median pay for bookkeepers and financial clerks is $34,000
Median pay for accountants and auditors is $61,700
Employment Outlook (2010-2020)*:
For Bookkeepers and Clerks: 14% or about average growth compared to all occupations
For Accountants and Auditors: 16% or about average growth compared to all occupations
*Information from U.S. Bureau of Labor Statistics, 2010 figures.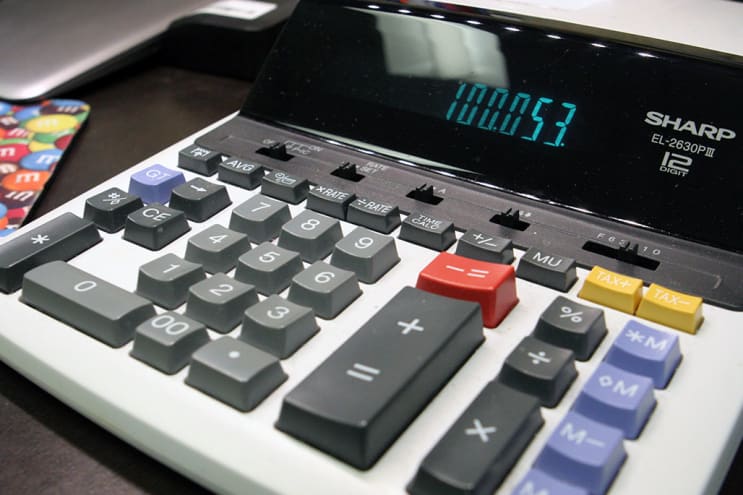 Degrees & Program Pathways
Suggested Sequence of Courses First Semester
ACC 201 Financial Accounting
BUS 153 Business Law
Second Semester
ACC 211 Managerial Accounting
BUS 255 Entrepreneurial Finance
CIS 130 Applications with Microcomputers
BUS 151 Introduction to Business Issues
Third Semester
ACC 205 Payroll Accounting
ACC 251 Tax Accounting I
ACC 261 Computerized Accounting
Fourth Semester
ACC 231 Principles of Cost Accounting
ACC 252 Tax Accounting II
ACC 280 Co-op Accounting
Student Testimonials
Keegan Rohdy Class of 2013 Farwell High School Keegan graduated salutatorian of his high school class and had already earned 24 college credits from MMCC through dual enrolling. "I started in the Accounting program at MMCC in 2013-14. Ashlee Ritchie was my instructor for my first Accounting classes. I knew right away that I had chosen the right career field for myself, and Ashlee was a great mentor. At the beginning of my second semester of my freshman year, Ashlee recommended me for a cost accounting position at Brown Machine in Beaverton. I interviewed and was offered the job. They were willing to work with my college class schedule, and the hands-on experience has been great! I have now been there for two years. I am learning about the accounting profession through direct application. Some of my duties include time cards for payroll, Accounts Payable, help with cost overview and inventory control, month-end/year-end reporting, and assistance with auditors. I will start at Northwood this May to finish my 3+1 Accounting degree as part of the adult program, where I will take classes online and at night while I continue to work full time. Doing the 3+1 between MMCC and Northwood has been one of the best decisions I have ever made. I will virtually earn my degree in four years and be nearly debt-free as a result of dual enrollment, scholarships, and the job that MMCC helped me to get."
Last updated Nov 2017
About the School

MMCC offers a start that provides something rich and unique. Whether you're looking to save money on your four-year or advanced educational plans, you're coming back to college as a non-traditional st ... Read More
MMCC offers a start that provides something rich and unique. Whether you're looking to save money on your four-year or advanced educational plans, you're coming back to college as a non-traditional student, or you want to enter into a career in two years or less through one of our trade, technical, or occupational programs, we're confident that you'll Get More at Mid.
Read less